Smart Sites -
Feedlot
RealmFive delivers enterprise solutions to manage the Feedlot REALM.
RealmFive

Smart Sites

for Feedlots enables better visibility across remote operations. RealmFive View improves feed and effluent management, visibility to remote beef operations, and aids environmental compliance reporting by providing

automatic data reporting

and

alerts

for environment, feed, water, and effluent.
Effluent Management

Lagoon level monitoring
Effluent compliance data for reporting
User set thresholds / alerting capabilities
Bulk Feed Inventory

Bay-based bulk feed inventory monitoring
Centralized inventory visibility
Predictions on empty
Pen Environment

Feedlot environment monitoring
Proactively adjust pen conditions to keep beef animals most comfortable
User set thresholds / alerting capabilities
Machinery Operations

Track machinery use per geofenced area (i.e. pen)
Maintenance intervals
User set thresholds / alerting capabilities
Effluent Traceability

Effluent movement (storage to field)
Effluent movement / application monitoring
Track transport via manure spreader application
Feed Traceability

Bulk feed and bunker feed inventories with feed truck loads
Feed traceability and delivery confirmation via feed truck
Reduce load paperwork
Automate Reporting for
Compliance
The RealmFive Float System automatically measures and remotely reports lagoon levels. RealmFive View is an intuitive dashboard for managing your remote operations.
Effluent Compliance

Standardize your data collection
Enforce SOP's across your enterprise
Download historical data for easy compliance reporting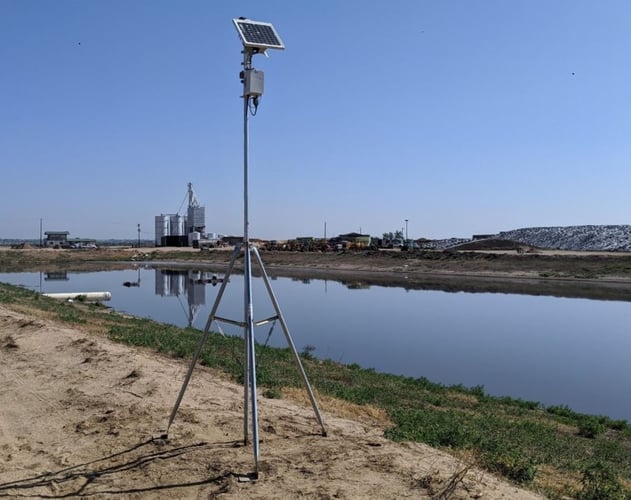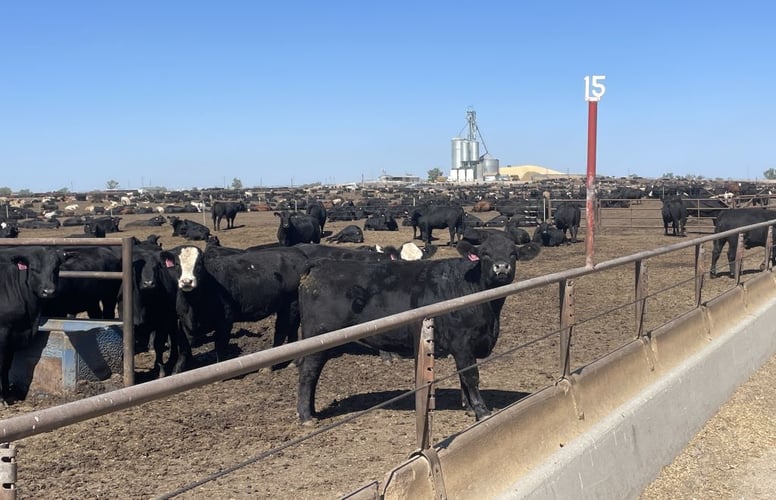 Reduce
Paperwork Headaches
RealmFive enables access to consistent data from hard to reach areas. No need to rely on personnel. Rest assured that your effluent data is being captured.
Functionality

Inventories across structures
Wireless data transfer
Data export capability for compliance reporting
Benefits

Proactive level alerts
Consistent inventories for recordkeeping
Set alert thresholds
Eliminate Feed
Surprises
Use RealmFive to help you to anticipate and mitigate bulk feed outages.
New Technology for Bulk Feed

Standardize data collection across feed types
Remotely view and manage bulk feed inventories
Utilize proactive outage projections to improve feed ordering
Eliminate feed outages for your operation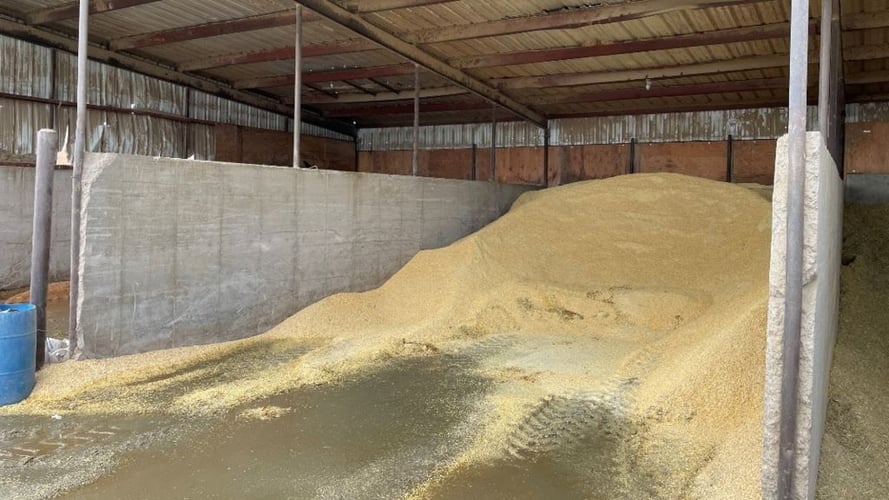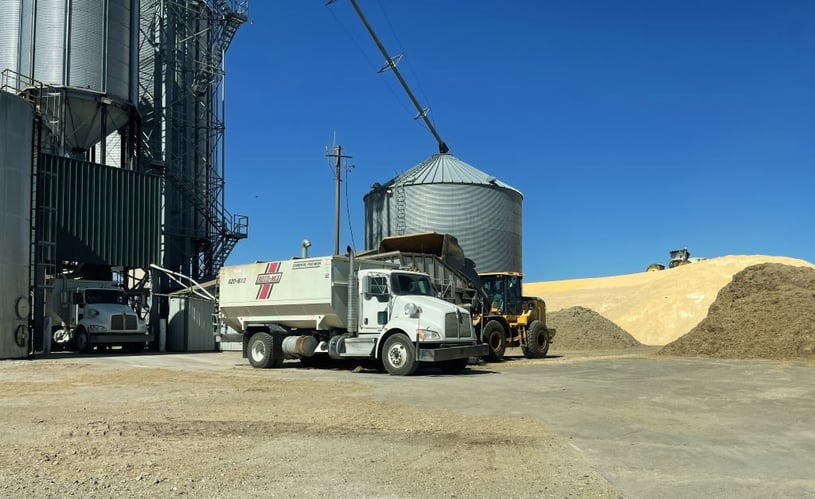 Keep Track of

Feed Usage
Do you have trouble keeping track of silage or wet corn inventory? Well, you are not alone. Let RealmFive help you manage inventory use, not just with ins / outs. We can actually measure bulk inventories at your site.
Bulk Feed

Monitor pile-based inventory
Track feed consumption over time
Automate feed-based inventories for borrowing base
Mobile Feed Trucks

Automatically associate loads to bunks / pens
Set alert thresholds
Connect Contracts

with Loads

Wet corn and sileage seasons are really busy. Wouldn't it be helpful if automation kept track of incoming loads and even provide a digital audit trail for our customers' sustainability and traceability needs.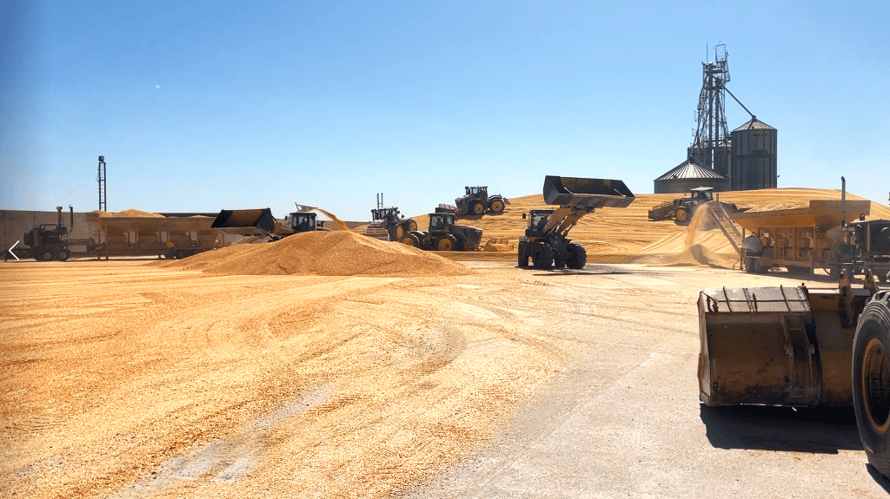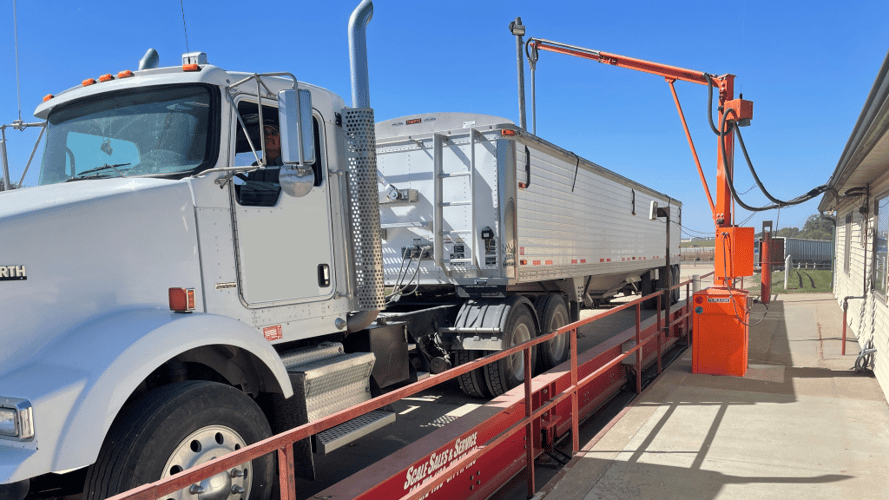 Improve Inventory

Movements

Automatically connect commodity deliveries to scale tickets. RealmFive CLA (Contract to Load Assignment) and HALO (High-Speed Load Optimization) helps to:
Benefits of CLA

Reduce typing mistakes
Ensure data accuracy
Minimize labor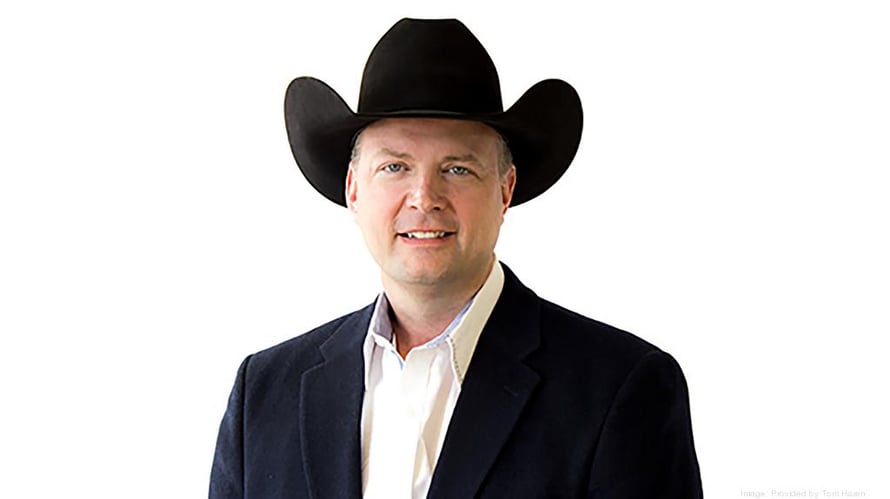 Long-Term Relationships
"I have known the RealmFive team for several years. During that time, RealmFive has provided technologies that help solve problems related to effluent management for my production livestock clients. I have come to rely on RealmFive as a valued partner and trust them to do what they say they will do. RealmFive understands the agriculture market and is highly competent to apply technology to solve big issues facing livestock producers."
T

om Haren
CEO
AgPROfessionals
https://www.agpros.com/
Let's talk
Start the conversation with one of our experts today!