Smart Sites -
Crops
RealmFive delivers enterprise solutions to manage the Agronomy REALM
RealmFive delivers a

flexible ecosystem

for agronomic sensing with

zero configuration deployments

. Get

data flowing in

seconds

.
Smart Sites
for Crops
, enables consultancies and researchers to be the
trusted advisor
; spend less time in the field and more time consulting your customers.
Reliable Connectivity

Solar Powered "Drop-in" Network
Carrier Agnostic
Longest range in-field wireless
Flexible Ecosystem

Durable "ag-tough" equipment

Industry standard sensor integrations

Multiple wireless technologies
Global Partnerships

Deploy where ag happens

Global network support

Multi-country installer network
Industry Best Support

5-star support rating
Remote diagnostics and device updates
Daily performance reporting
Data Security and Privacy

Encrypted data transfers
Data redundancy and validation
Over the air-software-updates
Software Development

Modern Cloud APIs
Easy data exports
Engineering support options
RealmFive

Irrigation View
Access your field data in a single view. PAW (Plant Available Water) analytics help with watering decisions.
What are the Benefits?

Improve watering decisions.
User set thresholds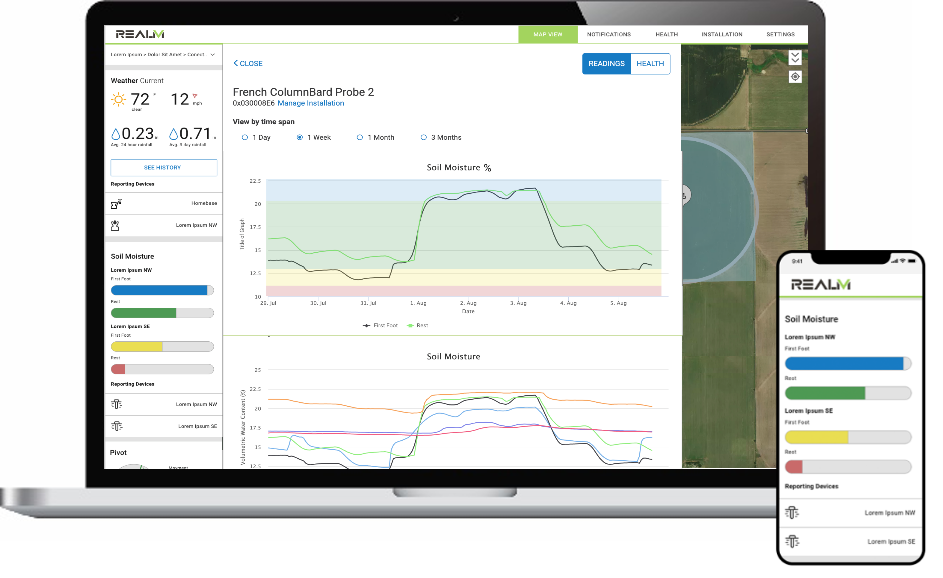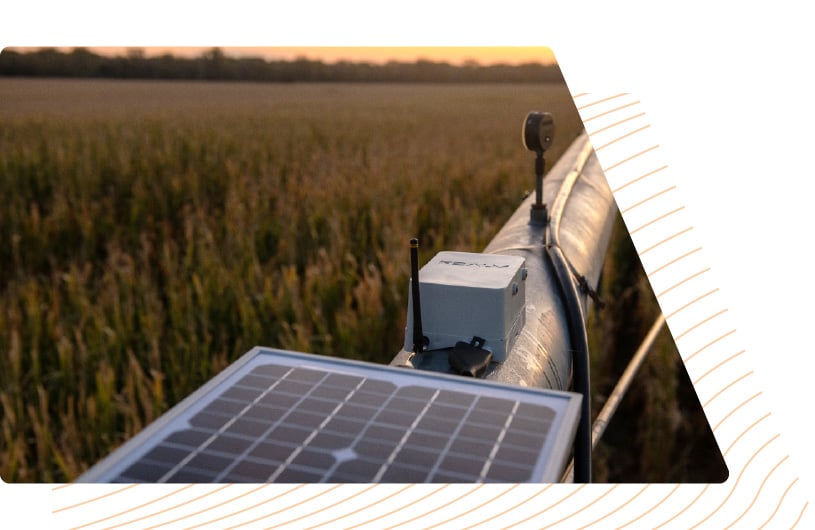 Industry Leading
Connectivity
RealmFive is the industry leader in reliably accessing data from remote locations in the hardest to reach areas of the world.
Leading Technology

Drop-in, solar-powered networks
TruSync guaranteed data delivery
Over-the-Air software updates
Multiple Wireless Options
We are
people

you want to work with

We really do want to help you. This is a core part of our DNA.
Experts that Care

We providing excellent service
We help you meet your objectives
We meet with you to understand your needs
We architect the right solution for your enterprise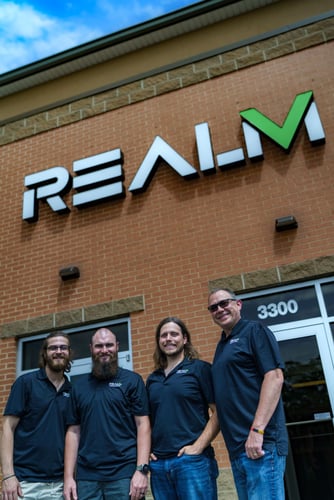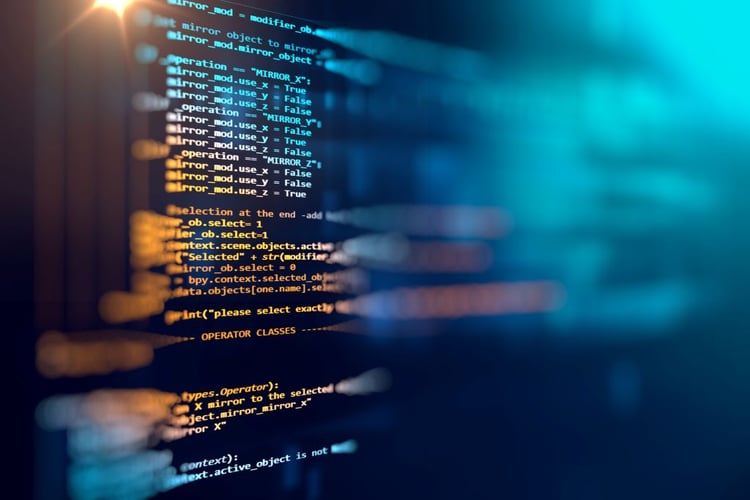 Your Data

your Way

We have the easiest options for getting your data.
How to Access Your Data?

As a R5 customer, you automatically have access to your data
You will have your own API key
Only you have access to your data
RealmFive
Smart Fields
RealmFive applies its Smart Site principles to a number of applications, including irrigated fields.
Data Streams to Consider

Soil moisture
Weather
Rainfall
Water flow
Irrigator water pressure
Equipment activity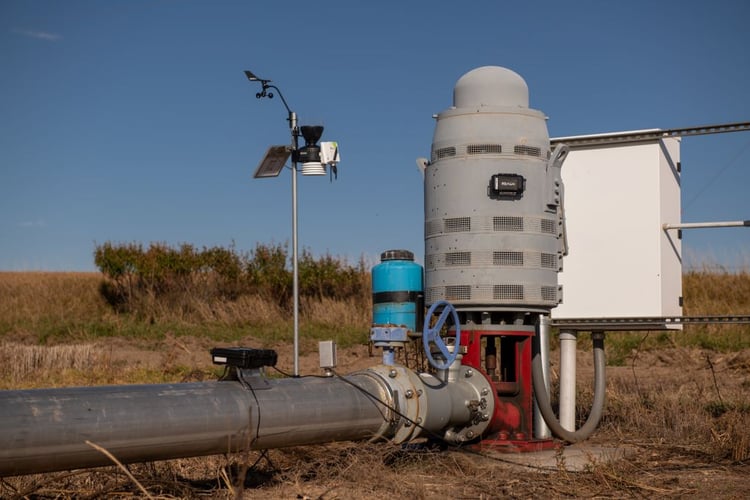 Unify your field data with RealmFive Smart Fields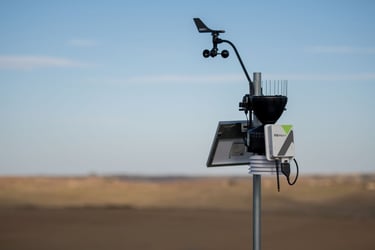 Weather
RealmFive has local weather covered, including all of the relevant communication options.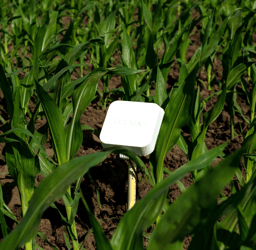 Soil Moisture
RealmFive has all of the soil moisture options covered, including all of the relevant soil probe options.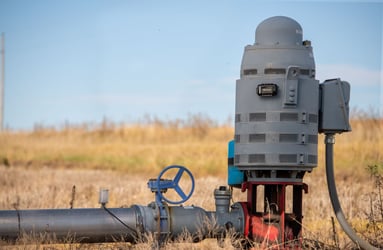 Equipment
RealmFive offers powerful technology in a small package. Flip tech monitors equipment vibration, enabling insights.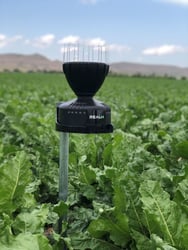 Rainfall
RealmFive provides all of the field environmental options. Pull in rainfall data wherever it makes sense.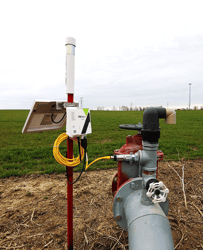 Pressure
Pipe pressure is a necessary part of your field irrigation. Set alerts and know when you are irrigating with too low or high pressures.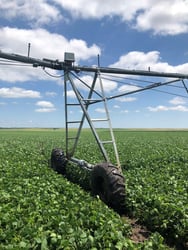 Irrigation
A universal solution for getting irrigation data into the same platform with your other field data. The irrigation company does not even have to play nice.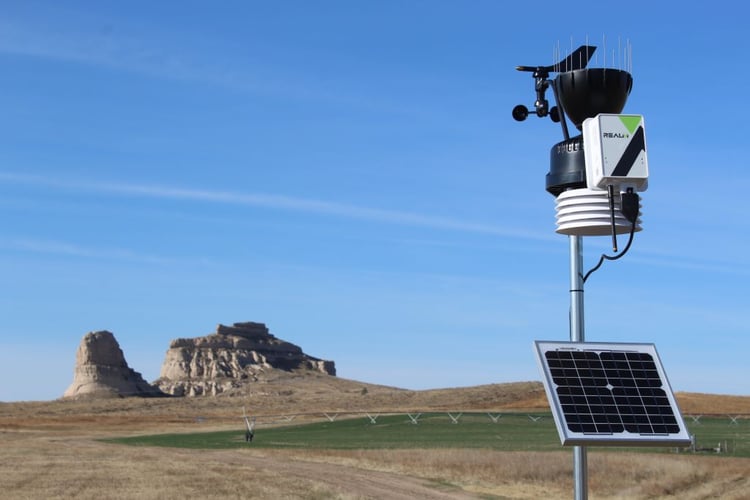 The Best in
Weather
RealmFive offers a full suite of environmental sensing to enable data access from remote fields in the hardest to reach areas of the world.
Weather Sensing Options

Wind Speed / Direction / Gusts
Rainfall
Temperature / Relative Humidity
Barometric Pressure
Optional Soil Moisture
Optional Solar Radiation
Optional Leaf Wetness
Access soil data with the industry's best monitoring capabilities!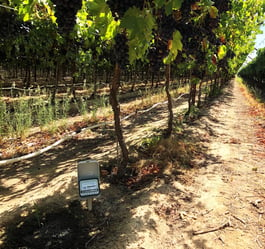 Flex - CA
RealmFive makes soil moisture monitoring easy by integrating with industry-leading capacitance soil moisture probe options. We primarily recommend AquaCheck & Sentek capacitance probes.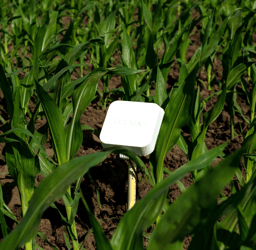 Flex - WM
RealmFive makes soil moisture monitoring easy by integrating with industry-proven Watermark brand soil moisture sensors. assemble your own or purchase those professional manufactured by RealmFive.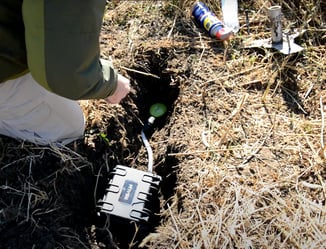 Furrow
RealmFive makes soil moisture monitoring easy by integrating with industry-proven Watermark brand soil moisture sensors. assemble your own or purchase those professional manufactured by RealmFive.
Furrow

Technology

RealmFive is always pushing the envelope of what's possible. Our patented technology even transmits soil data wirelessly through the soil.
What Makes Furrow Better?


Leverage your agronomy staff over more acres by removing the hassle of annual technology installations and removals!
Access soil data also over the winter, not just through the growing season
Can I Depend on Data from Furrow?

Reduced soil disturbance reduces the time to reach equilibrium, resulting in more reliable data
Are there Other Benefits?

Bury Furrow and reduce the chance of probes being damaged by equipment or stolen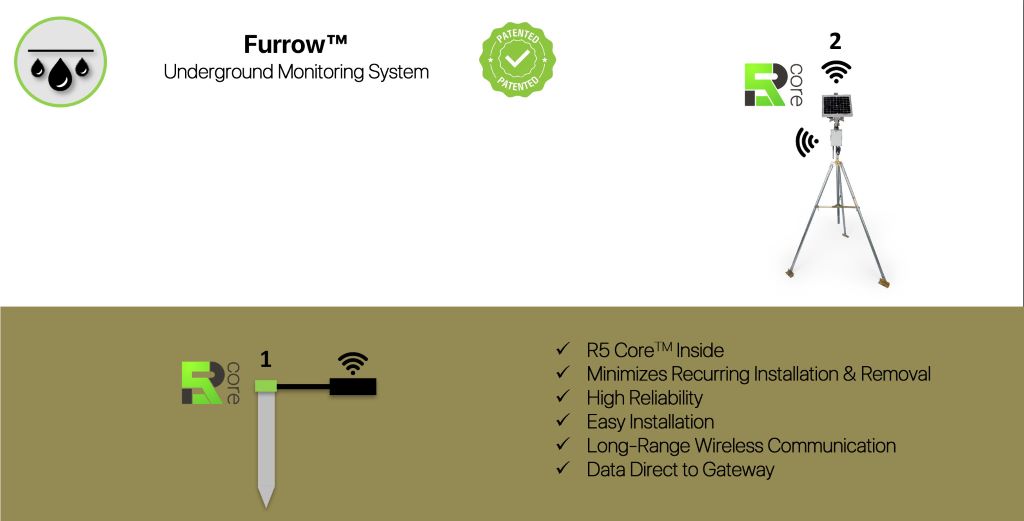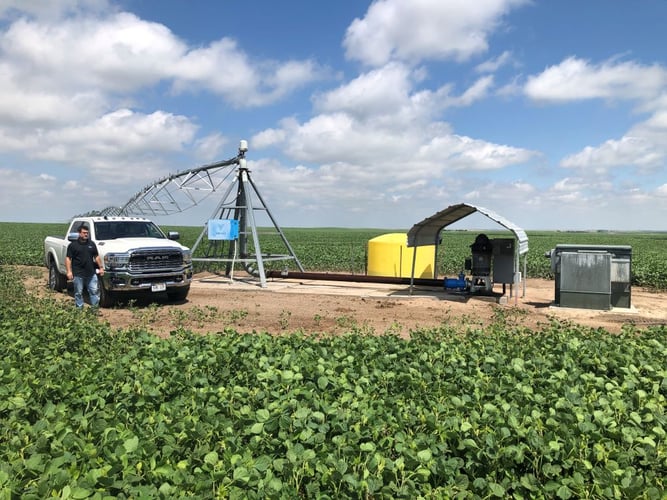 Vetted
Industry Sensors
RealmFive does the tough work of integrating and vetting out the myriad of available sensor options. By selecting RealmFive as your Smart Sites partner, you can rest assured that you have:
Ease of Installation

Reliable connected sensors
Easy-to-install devices
Common installation procedure makes training new people easy
Seamless Experience


Reliable wireless connectivity
Technology that works together seamlessly
A partner that cares about your success
White-Labeled

Solutions

RealmFive provides white-labeled solutions to agronomy firms to enable the best in connected fields.
How do I get my Name on it.

Provide your firm's logo

Minimum order quantities may apply
Associate with leading RealmFive connectivity
How do I access my Data?

Use RealmFive View
RealmFive's leading API
Pull your data into another data platform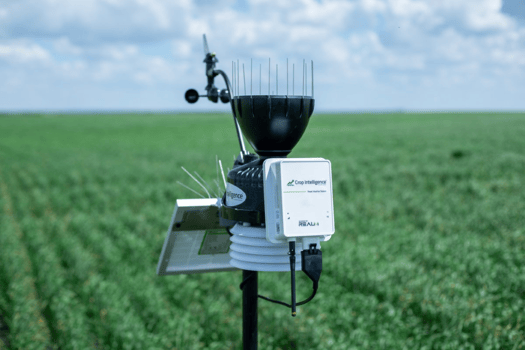 Within a few months of meeting, RealmFive was able to deliver a solution that provided me with a continuity plan. In the meantime, RealmFive has proven to offer reliable products and excellent customer service. In fact, the customer service offered by RealmFive has been the best I have experienced in my career.

RealmFive provides reliable solutions from hardware to APIs.
Experience in the Field
RealmFive engineers and support personnel have decades of agronomy experience. We know the rigors that our technology needs to meet. That's why RealmFive Smart Field technologies work so well!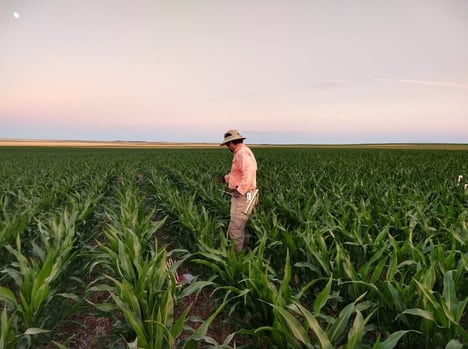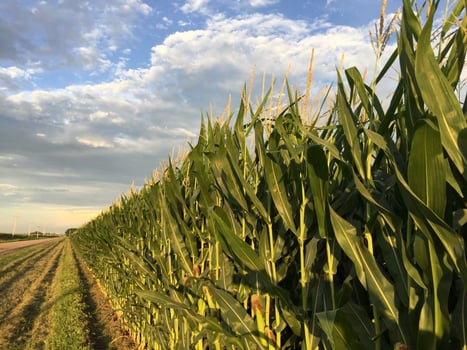 Developer-Friendly

API's

We want you to have access to your data in the platform of your choice.
Options to Consider

RealmFive View
John Deere Operations Center
Other connected RealmFive partner platform
API into the platform of your choice
We are here to help!
Customers consistently grade RealmFive Customer Support personnel 4.5+ out of 5 stars.
Professionalism Matters

We follow up on requests.
We do what we say we will do.
We communicate.
We get to the bottom of issues.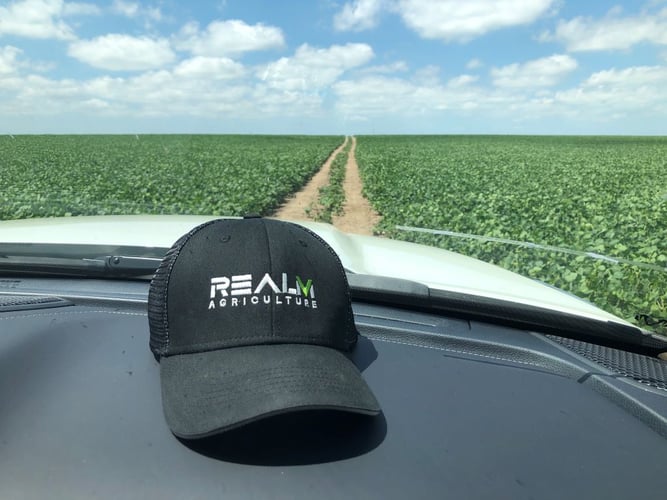 Let's talk
Start the conversation with one of our experts today!